Madeline's Ukulele Tutorials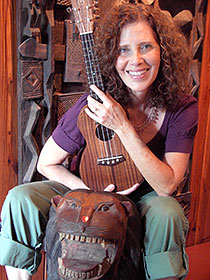 Madeline's Ukulele Class for Kids is a fun and easy, sing and play along series of free ukulele lessons for youngsters, presented by children's singer/songwriter, Madeline L Pots. This series is intended for young, beginning ukulele players and covers basic chords and strumming in Madeline's warm and friendly manner.
Click a lesson below to continue.