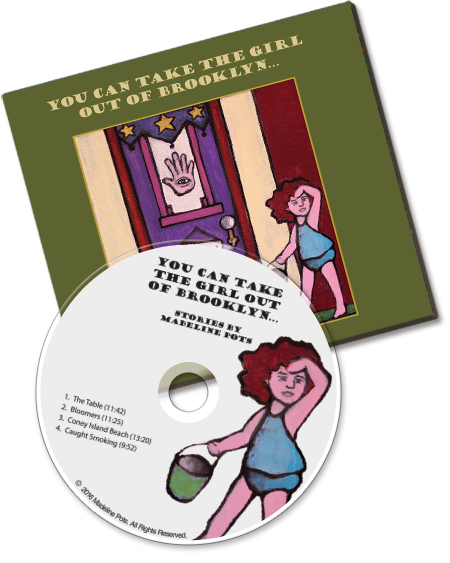 You Can Take the Girl Out of Brooklyn…
… but you can't take Brooklyn out of the girl. That's what Madeline says, and after 45 years of living in Florida, she sometimes answers "Brooklyn" when asked where she comes from.
This CD is full of funny and rich remembrances of her idiosyncratic Brooklyn roots.